Investment Options
MiABLE accounts offer a pre-screened list of brand-name low-cost investments from Vanguard and Dimensional funds. Also available are 5 pre-defined asset allocation models constructed from the pre-screened list of investments, ranging in approach from Conservative to Aggressive.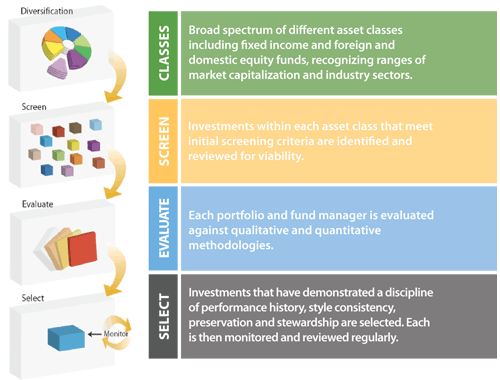 The MiABLE plan also offers a Bank Savings Investment Option which is an FDIC insured savings account ("Savings Account").
Investment Information:
Click on the name of the investment option to download and view important information about the investments available in MiABLE.
Asset Allocation
Model Portfolios